Leading indicators exhibit robust growth for world economy in the final quarter of the year. This quarter is usually a season of strong growth. We'll see what effect the second wave of coronavirus infections has on economy. By now it should not come as surprise to anyone, and both companies and investors have had ample time to adjust to new set of circumstances. This means that second wave is already fully priced in stock market.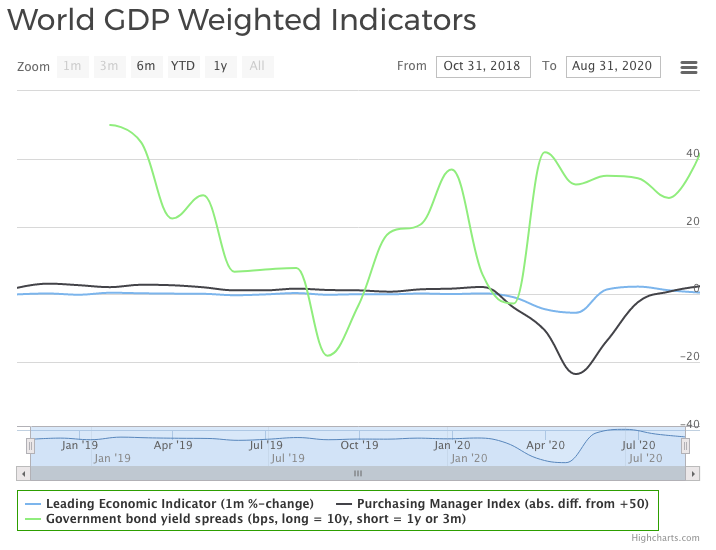 Robust growth in all indicators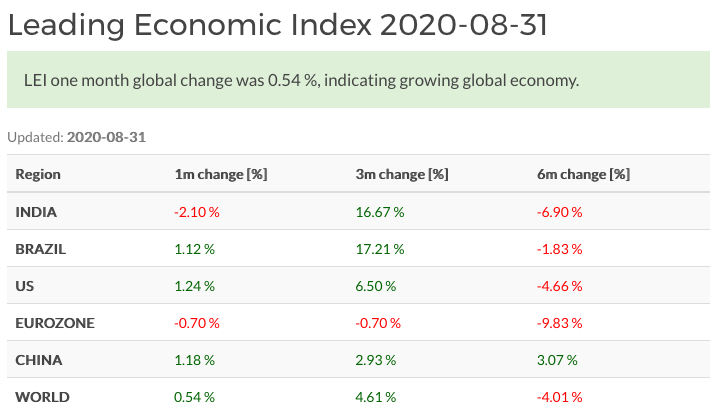 In August, one month change of Leading Economic Index by The Conference Board indicated slowing economy in India and eurozone, while Brazil, US and China enjoyed robust growth. As biggest contributors to world GDP improved, so did GDP weighted LEI.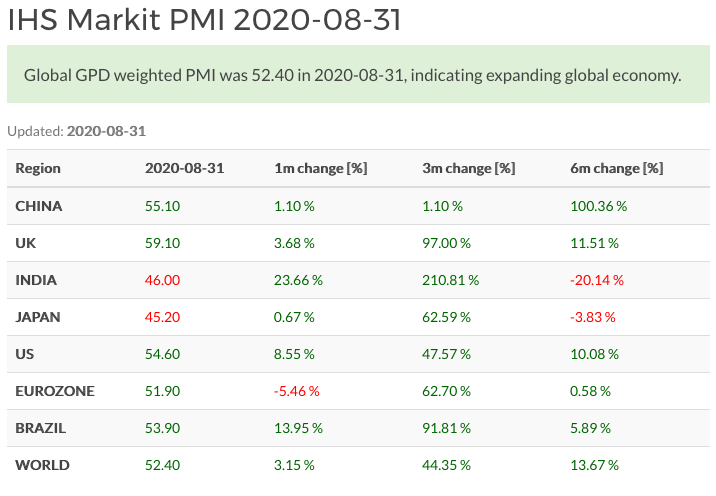 World Composite PMI was 52.40 in August, indicating improving expectations. Only in India ja Japan PMI numbers reflected shrinking economic activity.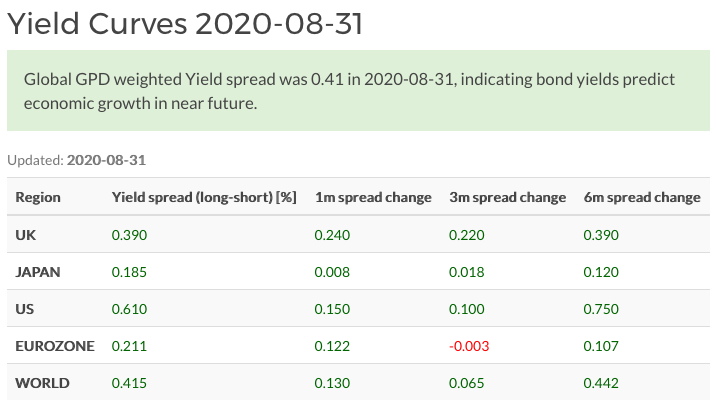 Government yield spreads between long and short duration bonds were also above zero and indicated widening global yield curve. Outlook based on yield spreads indicates normalizing economic activity UK, Japan, US and eurozone.
2020 outlook
According to indicators, end of the year 2020 seems to shape up quite nicely. As mentioned above, second wave of coronavirus infections is already priced in to stocks, so possible improvement in market is already dependent on what the outlook for 2021 is. It seems that whatever the case, companies and consumers have had time to adjust to this new situation, and should be able to continue their daily activities more or less affected. Worst case scenario includes strict government mandated lockdowns, which are guaranteed to shrink economic activity. Best case scenario is dependent on quick introduction of vaccines for those in biggest risk of getting a serious form of COVID-19. Also the virus might just die out on its own after a while, which happened in the case of SARS.